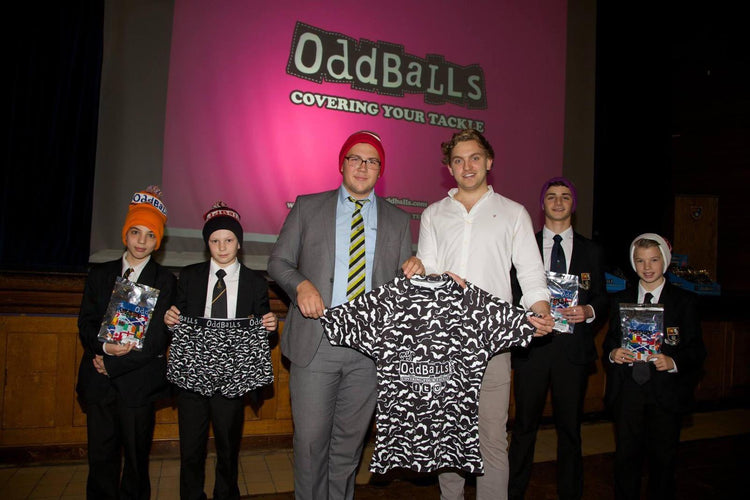 2015
THE BEGINNING
The OddBalls Foundation was founded in December 2015 to raise awareness of Testicular Cancer. Through the Foundation we hope to make a difference to male health around the world.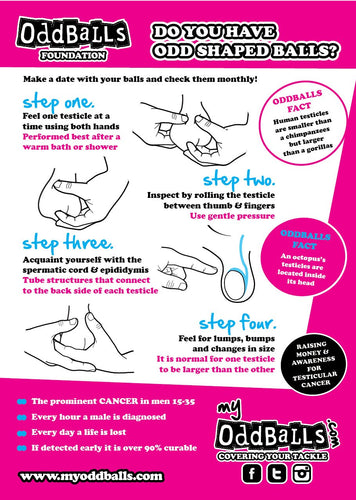 2016
CHECK YOURSELF
We produced our iconic Check Yourself guides, to be distributed in changing rooms and toilets across the UK.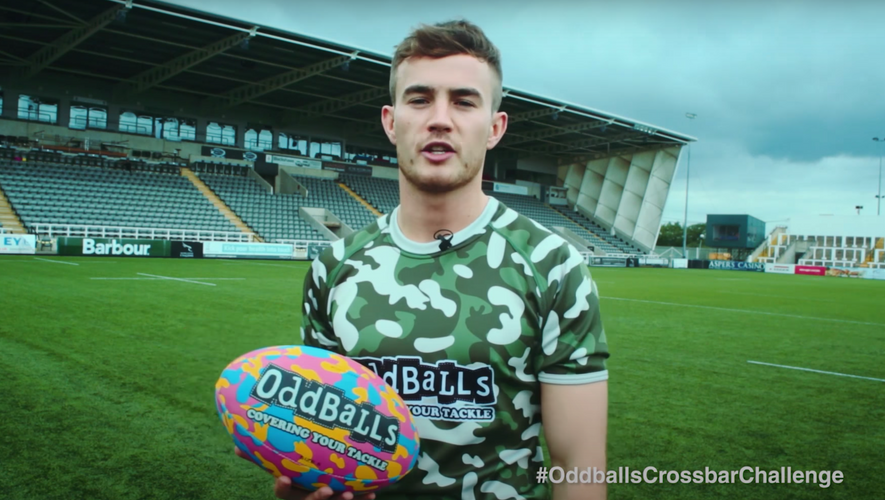 2017
Fighting Cancer Takes Balls
We saw how much of an impact social media can have on raising awareness, so we decided to launch The OddBalls Crossbar Challenge. Our presence on social media has grown significantly over the past 5 years! Check us out on @oddballsfdn.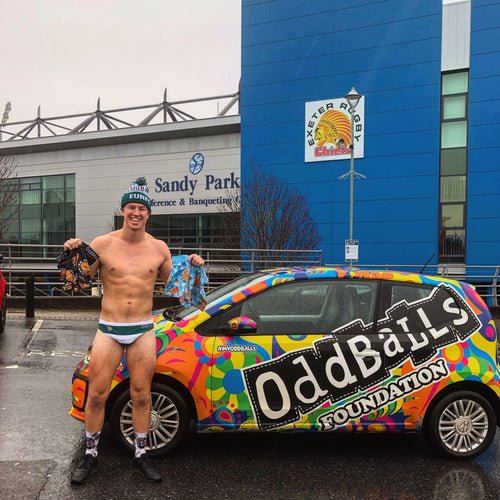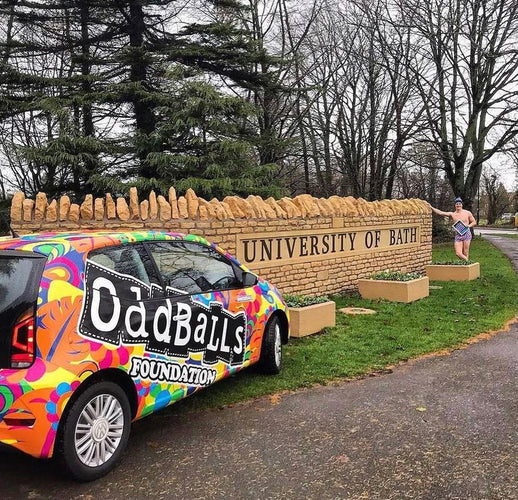 2018
Founding The University Ambassador Programme
One of the main ways we deliver our message is through our University Ambassador Programme. Our University Ambassadors visit schools, universities and workplaces, delivering talks on Testicular Cancer; reminding boys and men to check their balls – and removing any stigma and embarrassment about it! They also fit Check Yourself Guides into public spaces and workplaces. In 2018, we appointed the first 5 ambassadors in Bath, Cardiff, Durham, Exeter and Loughborough.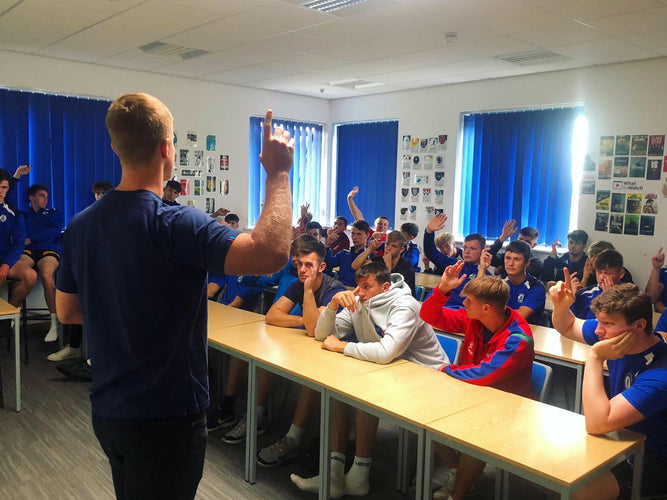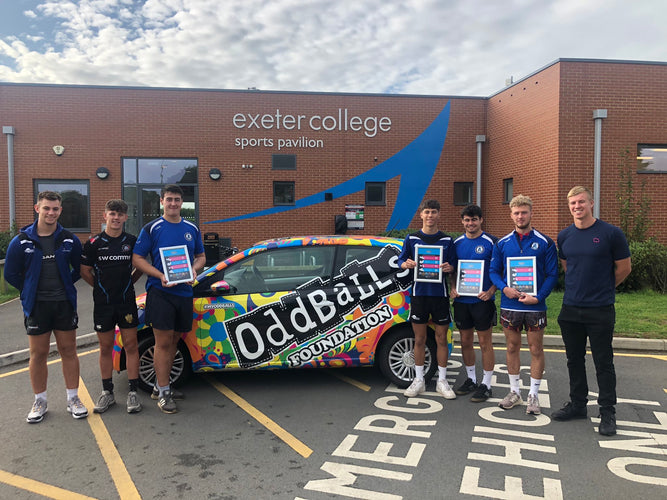 2019
Tackling The Stigma Head On
Our ambassadors were making an evident difference and changing the conversation around Testicular Cancer. We grew the ambassador team to 11 by adding students in Newcastle, Manchester, Leeds, Edinburgh, Gloucestershire and Oxford. More cars on the road, more people educated on Testicular Cancer.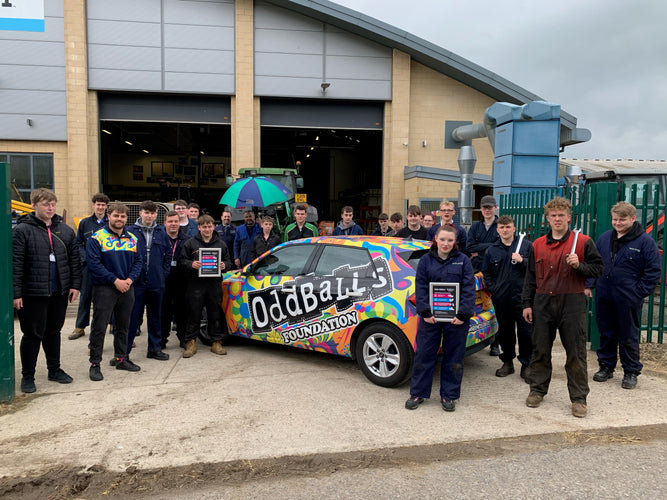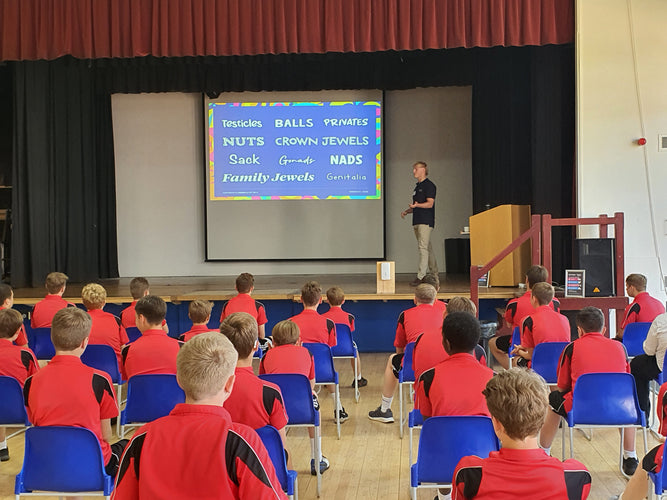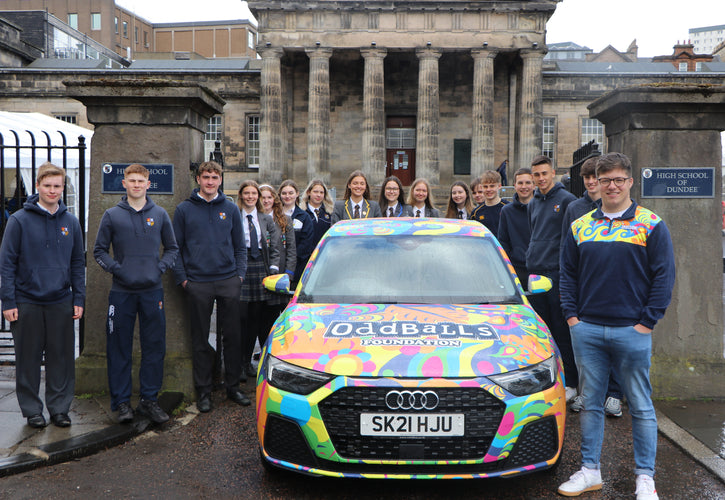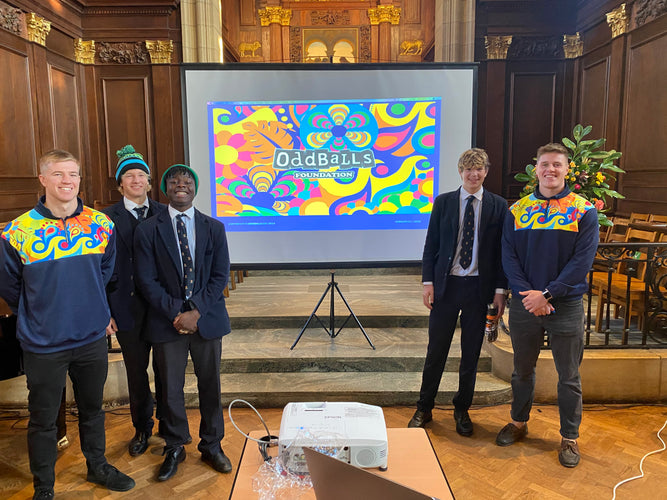 2020
The Expansion
The University Ambassador Programme needed managing full-time. Kieran, our former Exeter Ambassador, started as University Ambassador Manager. Ireland was calling! In August 2020, we appointed University Ambassadors in Belfast, Cork and Dublin, as well as Nottingham and Bristol in the UK. Due to the significant financial support from OddBalls, the underwear company, in January 2021 we were able to expand AGAIN into more regions! We doubled the University Ambassador Programme by setting up ambassadors in Reading, East Anglia, Galway, Birmingham, Liverpool, Bangor, Glasgow, Aberdeen, Sheffield, Aberystwyth, Plymouth, York, Southampton, and London (UCL). We had 32 ambassadors representing The OddBalls Foundation.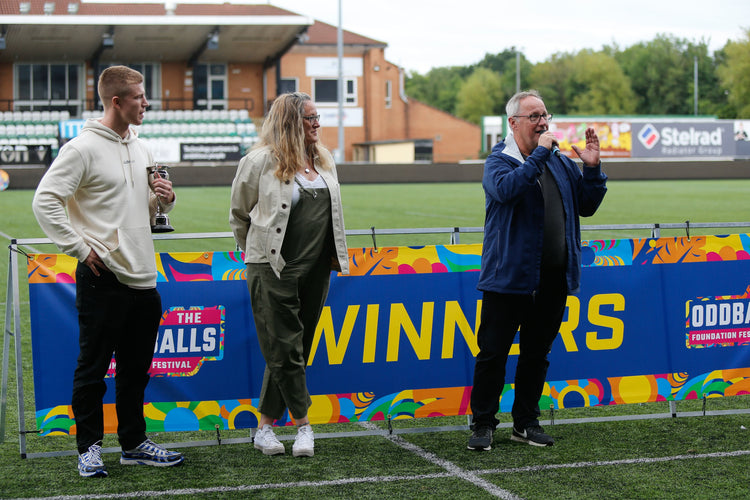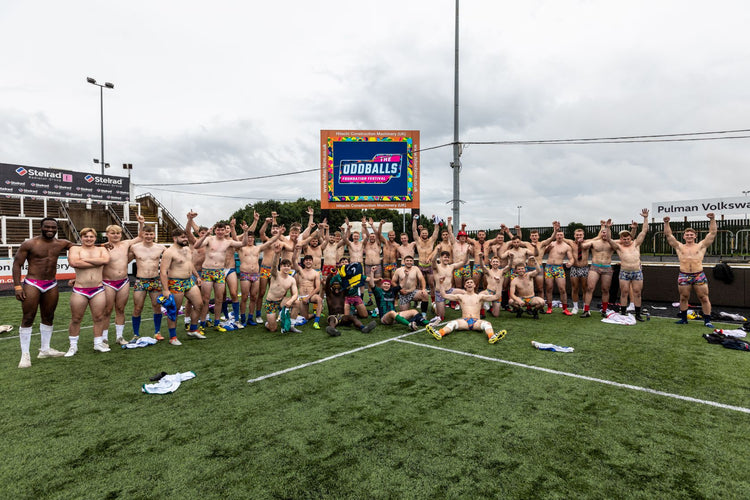 2021
The OddBalls Foundation Festival
The first ever OddBalls Foundation Festival saw over 800 people from all over the country gather for a day of rugby, fun and awareness all in aid of The OddBalls Foundation! The first of many to come. George, our former Cardiff Ambassador, joined the OddBalls team to support Kieran with the scheme.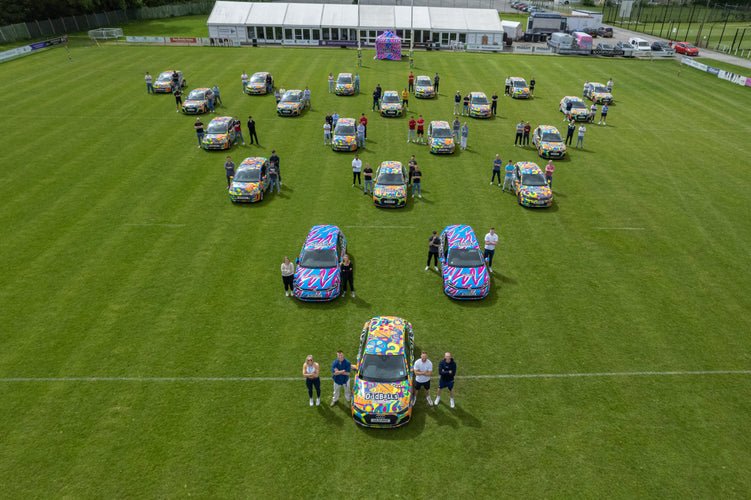 2022
AMBASSADOR DAY 2022
We expanded the University Ambassador Programme to 50! We added Hartpury, Kent, London School of Economics, Northampton, Nottingham, Queen Mary University of London, Royal Holloway London, St Mary's Twickenham, and Surrey to the programme.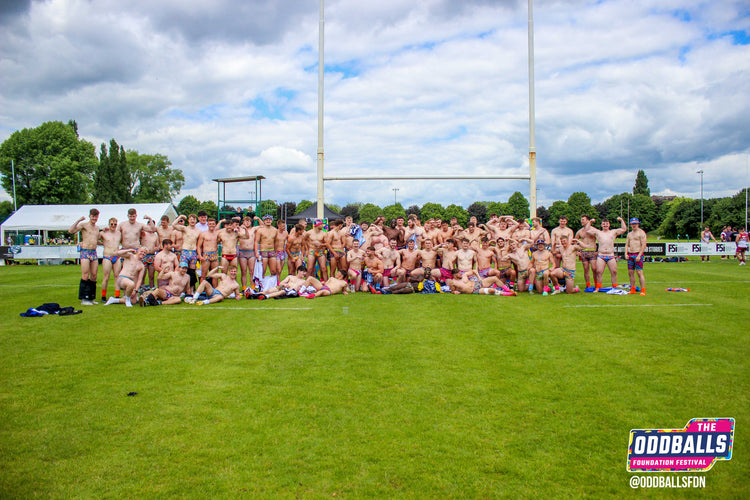 THE ODDBALLS FOUNDATION FESTIVAL 2022
We hosted The OddBalls Foundation Festival 2022 at Nottingham Rugby Club. In our second year running the event, we saw over 2,000 attend with 40 men's rugby 7s team taking part in the competition. Another proud day for The OddBalls Foundation!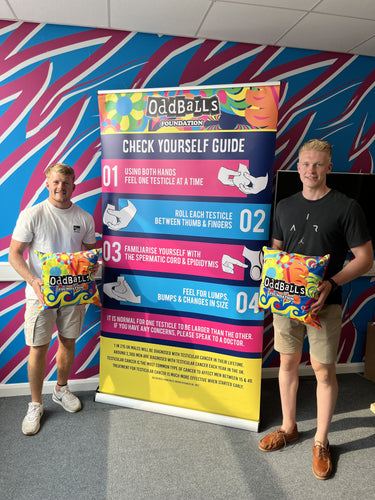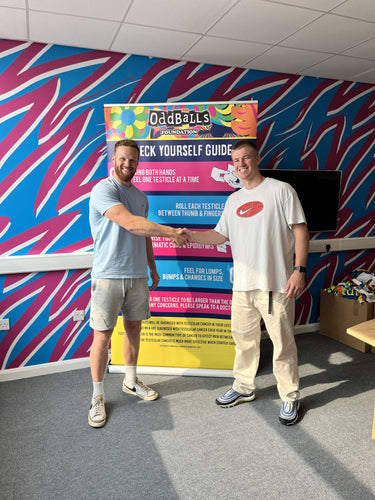 REGIONAL AMBASSADOR MANAGERS
As we expanded the University Ambassador Programme, we created opportunities for graduating ambassadors to join The OddBalls Foundation team full-time. Harry Groves, our Plymouth Ambassador 2021-22, and Josh Goodwin, our Nottingham Trent Ambassador 2021-22, joined as Regional Ambassador Managers to continue driving the University Ambassador Programme from strength to strength. George Hobbs, the University Ambassador Manager from 2021-22, left The OddBalls Foundation team to pursue a career in teaching. Many thanks to George for being a key part of our success. We wish him all the best as he starts a PGCE at the University of Oxford.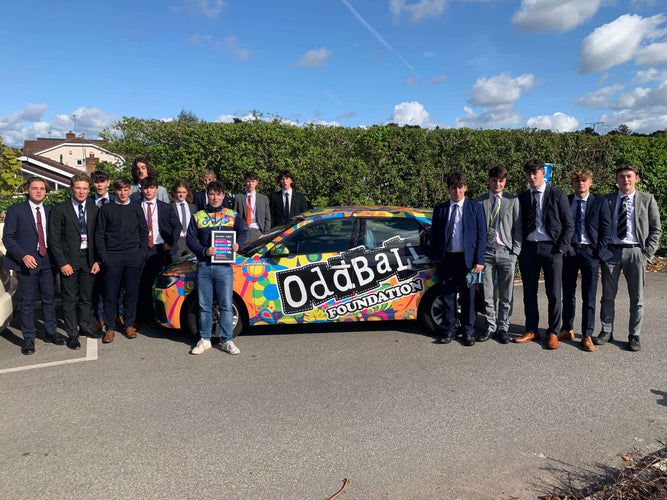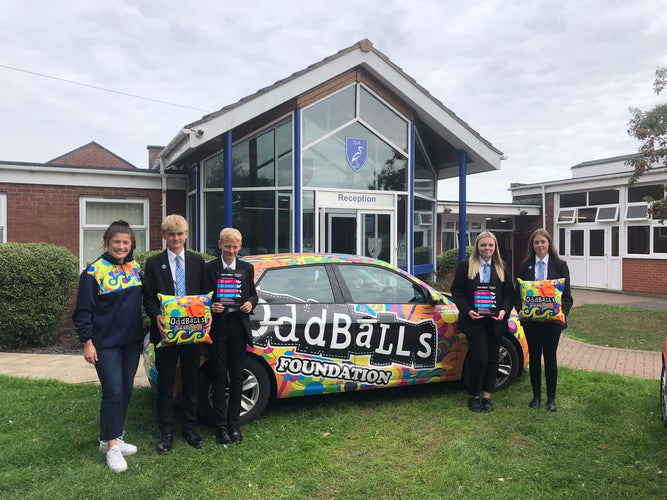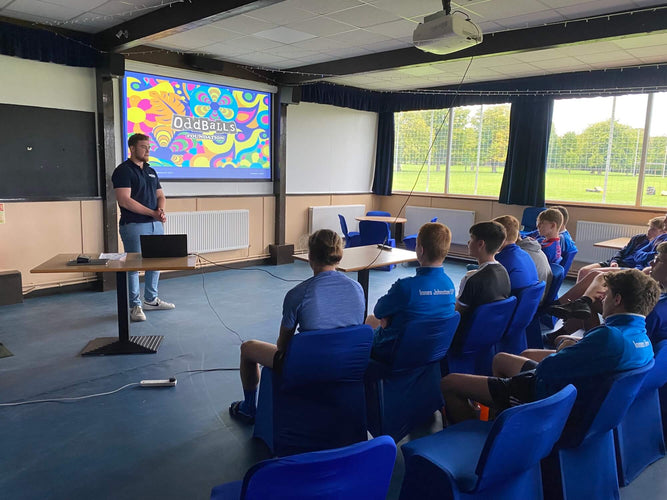 SCHOOLS RETURN!
Schools and colleges returned in September 2022 and welcomed up back to continue raising awareness of Testicular Cancer through out engaging, informative and thought-provoking talks! Through this academic year, we are aiming to deliver over 700 talks, reaching more than 150,000 people!
Interested in joining the OddBalls Foundation team?
Choosing a selection results in a full page refresh.