INFORMATION ON OUR TESTICULAR CANCER TALKS!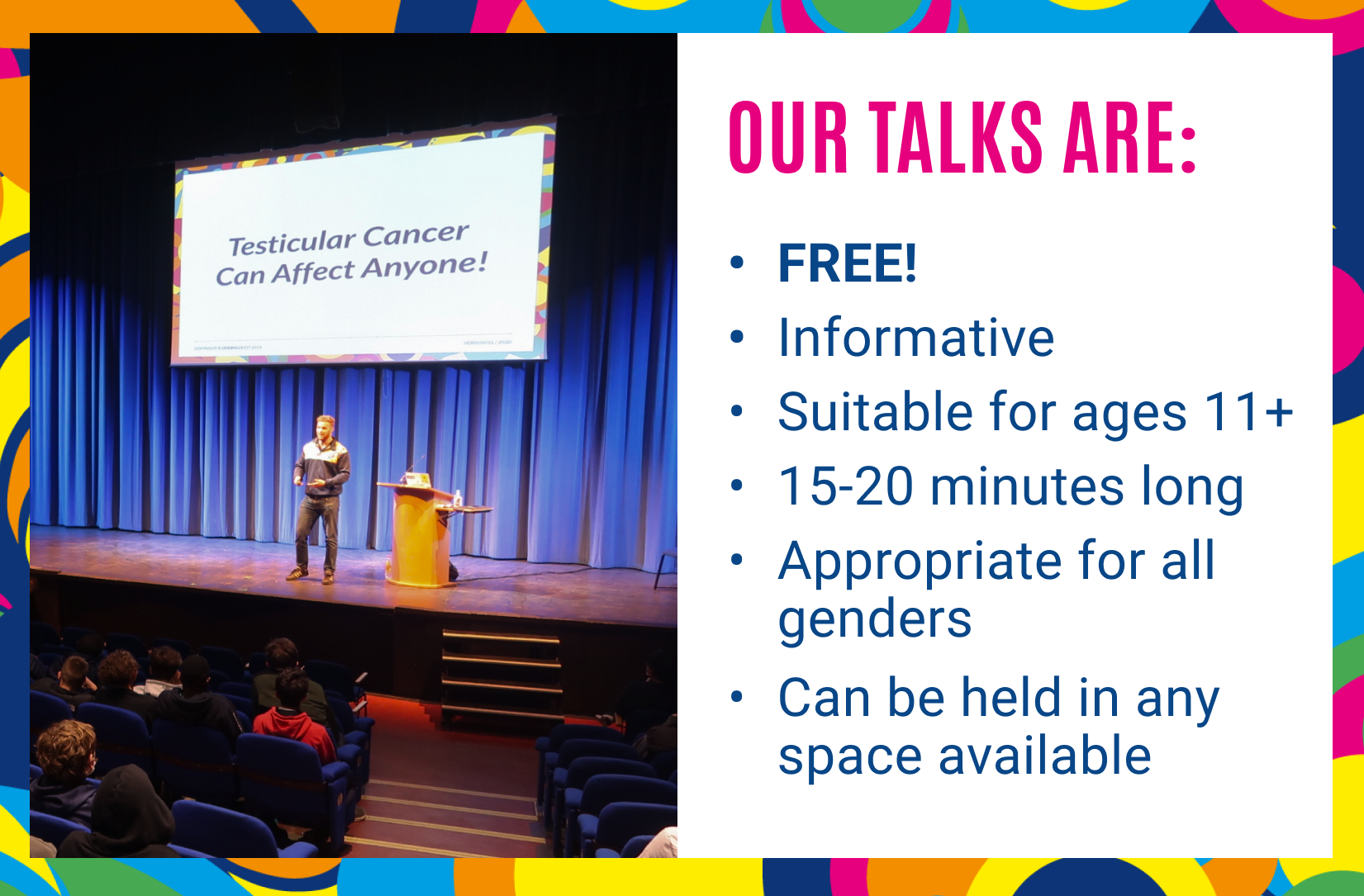 Our Aims
Raise awareness of Testicular Cancer
Educate the demographic most at risk on the basics of Testicular Cancer
Encourage regular self checking
Breakdown the stigma associated with BALLS!
WHAT DO OUR TALKS COVER?
Key facts on Testicular Cancer
Identifying signs & symptoms
How to 'Check Yourself' (step by step guide!)
Diagnosis & Treatment stages
Support network
How we can ALL make a difference in the fight against Testicular Cancer!
Interested in booking a talk?